Alfred Eisenstaedt Music
(3 Items)
subjects
Music
product types
sizes
Mini

Small

Medium

Large

Oversized

Giant
shapes
Portrait

Landscape

Square

Panoramic

Slim
colors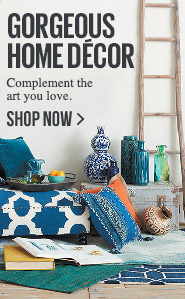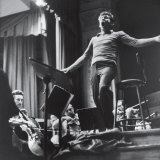 Maestro Leonard Bernstein Conducting the NY Philharmonic Orchestra for a Concert at Carnegie Hall
Will arrive by Dec 20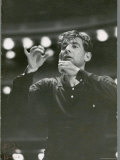 Leonard Bernstein Conducting Rehearsal of NY Philharmonic in Hindemith's "Mathis de Mahler"
Will arrive by Dec 20
Louis Armstrong and Vocalist Performing in Floor Show at Cafe Zanzibar
Will arrive by Dec 20
Ship Time
Ship time indicates the typical number of business days it takes for your item(s) to leave our facilities but does not include transit time from our facilities to the final destination.
Orders that contain multiple items with different ship times will be shipped out based on the item with the longest ship time.
Please note: Ship time is determined based on the method of payment chosen.
This item cannot be framed
Works by independent artists on

Muddy Smile 2007

reesajacobs

http://ar.art.com/products/196498/muddy-smile-2007.htm

Signs of Bourbon Str...

Diane Millsap

http://ar.art.com/products/451888/signs-of-bourbon-street.htm

Map of the World Map...

Michael Tompsett

http://ar.art.com/products/564677/map-of-the-world-map-from-old-sheet-music.htm

Stevie Ray

Rhonda Watson

http://ar.art.com/products/102111/stevie-ray.htm

Dave

Paul Howell

http://ar.art.com/products/96475/dave.htm

Heaven Blew Every Tr...

nancy tillman

http://ar.art.com/products/305046/heaven-blew-every-trumpet.htm

Music Notes Map of t...

Michael Tompsett

http://ar.art.com/products/567671/music-notes-map-of-the-world-map.htm

http://ar.art.com/shop/search/N/0/Ntk/all/Ntt/Music/Num/1/
8
Music