Evan Morris Cohen Places Prints
(44 Items)
subjects
New York
art styles
Photography
product types
sizes
Mini

Small

Medium

Large

Oversized

Giant
shapes
Portrait

Landscape

Square

Panoramic

Slim
colors
prices
Less than $25

$25 - $75

$75 - $150

More than $150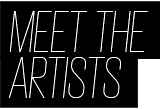 Photographer Evan Morris Cohen is frequently seen slinging his collection of vintage cameras around Manhattan. He loves to load them with vintage film, too, capturing shots that feel at once contemporary and antique. He's drawn to works full of emotion and gravitas, like architectural shots by Stieglitz, Steichen, Abbott and Bourke-White.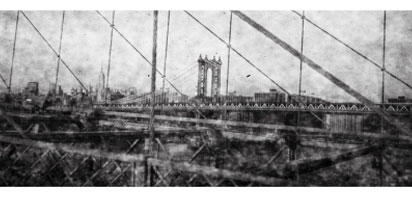 What inspires you?

The inspiration for these pieces came from my everyday life. Every shot was taken as I went about my daily business. I'm always hoping to find a way to see the same old things in a new light.
Tell us about your process.

I find it more fun to actually use an old camera, and using old cameras naturally means I use film. I don't mind having to wait to see what I shot. I enjoy the entire process of shooting and then developing my own film. It makes me feel more involved with my work.


Why make art?
I'm an artist because it makes me feel good to create. For the past few years I've been selling my work on the streets of Manhattan, and there's no better feeling than when I sell a picture. It's not about monetary gain; it's about when a complete stranger connects with something I created. That feeling never gets old.
Ship Time
Ship time indicates the typical number of business days it takes for your item(s) to leave our facilities but does not include transit time from our facilities to the final destination.
Orders that contain multiple items with different ship times will be shipped out based on the item with the longest ship time.
Please note: Ship time is determined based on the method of payment chosen.
This item cannot be framed