Judy Tuwaletstiwa Collections
(6 Items)
subjects
Collections
art styles
product types
sizes
Mini

Small

Medium

Large

Oversized

Giant
shapes
Portrait

Landscape

Square

Panoramic

Slim
colors
prices
Less than $25

$25 - $75

$75 - $150

More than $150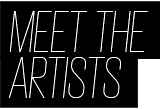 Judy Tuwaletstiwa creates mixed media paintings from natural materials like sand, mud, feathers, sticks and fiber. She's also known for her fine art edition books that capture the creative process through images and words. Her art has been exhibited extensively, at such institutions as the Museum of Northern Arizona in Flagstaff and the Crocker Museum in Sacramento.

What inspires you?

The beauty and complexity of feathers inspired me for a long time: the coloring, shape and curve of each feather speaks about the bird from which it came. Feathers evolved over millions of years from reptilian scales. They hold transformation.
Tell us about your process.

Each medium I use has its own special language. I listen to the materials and develop that language. When I lived on the Hopi Indian Reservation in Northern Arizona, I began using sand in my art, sifting it onto paint on my canvases. Then I added in repeating elements like sticks and feathers to create a natural language based on texture and rhythm.


Why make art?
I once wrote that I wanted to make art as essential as breath. In fact, art is like breathing for me. It's my way of breathing meaning into life. I make art because I must.
Ship Time
Ship time indicates the typical number of business days it takes for your item(s) to leave our facilities but does not include transit time from our facilities to the final destination.
Orders that contain multiple items with different ship times will be shipped out based on the item with the longest ship time.
Please note: Ship time is determined based on the method of payment chosen.
This item cannot be framed
Works by independent artists on

Glory

Stacy Lee

http://ar.art.com/products/460073/glory.htm

Leap of Faith

Stacy Lee

http://ar.art.com/products/508960/leap-of-faith.htm

Mandala Collection N...

THE-ART-OF ALAYA-GADEH

http://ar.art.com/products/526066/mandala-collection-no-2.htm

Love Conquers All

Stacy Lee

http://ar.art.com/products/371531/love-conquers-all.htm

COLLECTION OF SELTZE...

susan lipschutz

http://ar.art.com/products/297777/collection-of-seltzer-bottles.htm

Alex in Blue

John M.-Chase

http://ar.art.com/products/189514/alex-in-blue.htm

Buckyball Nanos

Thinker Collection

http://ar.art.com/products/750695/buckyball-nanos.htm

http://ar.art.com/shop/search/N/0/Ntk/all/Ntt/Collections/Num/1/
8
Collections