subjects
product types
sizes
Mini

Small

Medium

Large

Oversized

Giant
shapes
Portrait

Landscape

Square

Panoramic

Slim
colors
prices
Less than $25

$25 - $75

$75 - $150

More than $150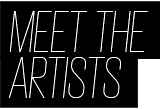 Jane Kim is an artist, science illustrator and founder of INK-DWELL, a creative studio that catalyzes love and protection of the natural world. She has created art for The Smithsonian, Amazon Aid Foundation, Yosemite National Park and The Nature Conservancy. Art.com is delighted to support Jane's current project, the Migrating Mural, through the exclusive sale of limited edition giclée prints. A portion of each purchase will benefit the Sierra Nevada Bighorn Sheep Foundation.

Tell us about the Migrating Mural.
The Migrating Mural is a series of murals that showcases—along major roads, in towns and in cities—endangered migratory species and the need to protect them. Chapter One is comprised of four murals about Sierra Nevada bighorn sheep, along 150 miles of highway in the Eastern Sierra Nevada Mountains. It's meant to drive support and appreciation for one of the most endangered megafauna in North America.
What inspires you?
The natural world is a place that fills me with awe, wonder, admiration, and appreciation for life. I'm inspired to share stories of our relationship and interactions with animals, plants, insects, and science even though those exchanges often go unseen and unnoticed.
Why make art?
Textbooks, field guides, and interpretive signs can only go so far in reaching people on an emotional level. Art has the ability to make a connection in a way that changes people's perception of the world and makes them feel they're experiencing something for the first time.

Leaps and Bounds (right panel)

Leaps and Bounds (left panel)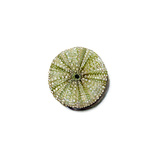 Ship Time
Ship time indicates the typical number of business days it takes for your item(s) to leave our facilities but does not include transit time from our facilities to the final destination.
Orders that contain multiple items with different ship times will be shipped out based on the item with the longest ship time.
Please note: Ship time is determined based on the method of payment chosen.
This item cannot be framed