Nat Farbman Performing Arts
(3 Items)
subjects
Performing Arts
sizes
Mini

Small

Medium

Large

Oversized

Giant
shapes
Portrait

Landscape

Square

Panoramic

Slim
prices
Less than $25

$25 - $75

$75 - $150

More than $150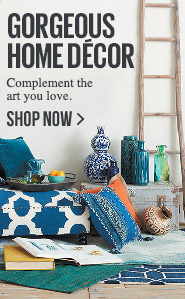 Sidney Bechet Performing in Small Basement Club "Vieux Colombier"
Musicians Including Pianist Wally Rose Performing at the Tin Angel a Waterfront Nightclub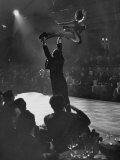 Can Can Dancer Held Up in the Air by a Performing Gentleman at the Paris Show
Ship Time
Ship time indicates the typical number of business days it takes for your item(s) to leave our facilities but does not include transit time from our facilities to the final destination.
Orders that contain multiple items with different ship times will be shipped out based on the item with the longest ship time.
Please note: Ship time is determined based on the method of payment chosen.
This item cannot be framed
Works by independent artists on

Antique Ballet

Cynthia Sorensen

http://ar.art.com/products/219406/antique-ballet.htm

Contemporary Balleri...

Cynthia Sorensen

http://ar.art.com/products/219380/contemporary-ballerina-tying-shoe.htm

Ballet Subway Art Po...

Friedman Gallery

http://ar.art.com/products/632350/ballet-subway-art-poster.htm

Guitarist Randy Rhoa...

Concert Photos

http://ar.art.com/products/698891/guitarist-randy-rhoads-color-photo.htm

Lincoln Center New ...

DW labs

http://ar.art.com/products/552275/lincoln-center-new-york-city.htm

Ballerina With Scarv...

Cynthia Sorensen

http://ar.art.com/products/219408/ballerina-with-scarves.htm

Between Acts

Cynthia Sorensen

http://ar.art.com/products/219409/between-acts.htm

http://ar.art.com/shop/search/N/0/Ntk/all/Ntt/Performing+Arts/Num/1/
8
Performing+Arts