Bob Landry Costume & Fashion
(3 Items)
subjects
Costume & Fashion
prices
Less than $25

$25 - $75

$75 - $150

More than $150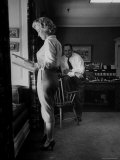 Actress Marilyn Monroe Looking over Script for Clifford Odets Movie "Clash by Night"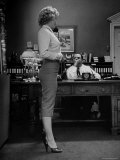 Actress Marilyn Monroe Talking Sexily on Phone While Displaying Her Talents for Producer Jerry Wald
Typical Middle Class English Man's Wardrobe
Ship Time
Ship time indicates the typical number of business days it takes for your item(s) to leave our facilities but does not include transit time from our facilities to the final destination.
Orders that contain multiple items with different ship times will be shipped out based on the item with the longest ship time.
Please note: Ship time is determined based on the method of payment chosen.
This item cannot be framed
Works by independent artists on

dance to the music

dana lee

http://ar.art.com/products/167853/dance-to-the-music.htm

Gorgeous

Laura Hall

http://ar.art.com/products/227587/gorgeous.htm

Fashion First

Lens Art-by-Florene

http://ar.art.com/products/193585/fashion-first.htm

A Girls Best Friend

Laura Hall

http://ar.art.com/products/214556/a-girls-best-friend.htm

practice makes perfe...

dana lee

http://ar.art.com/products/167583/practice-makes-perfect.htm

Prada Lady

Autumn McCray

http://ar.art.com/products/628859/prada-lady.htm

Ruby Slippers

Autumn McCray

http://ar.art.com/products/686486/ruby-slippers.htm

http://ar.art.com/shop/search/N/0/Ntk/all/Ntt/Costume+++Fashion/Num/1/
8
Costume+++Fashion