GET INSPIRED
Looking for design inspiration and help? Discover art and décor ideas for any room style, shop our guest curators' collections and learn about compelling art, artists and causes.
Inspiring Insiders
Let our guest curators guide you to art you'll love. Experts from the world of art, interior design, fashion and more share their favorite artworks.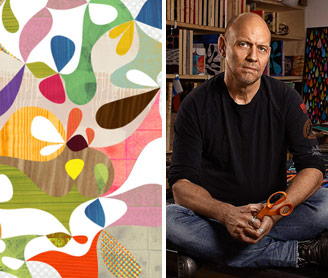 Rex Ray
View Profile
I find inspiration in the most surprising places.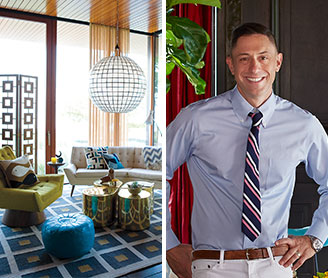 Jonathan Adler
View Profile
My creativity is fueled by art, mid-century modern design, and global pop culture.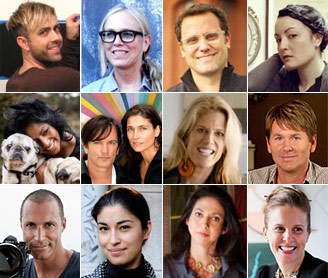 Meet Our Insiders
View All
See what inspires creative people like HGTV stars The Novogratz and Kenneth Brown. Shop these Insiders' curated collections and follow the ones you love.
Inspiring Story
Read about art, artists and charitable projects worth a closer look.
SEE ALL STORIES
BRING HOME A PIECE OF THE NEW LIVING COLLAGE AT THE STANDARD HOTEL, DOWNTOWN LA: EXCLUSIVELY AVAILABLE AT Art.com
Mario Wagner, whose futuristic and otherworldly work was recently profiled in our partnership with Juxtapoz Magazine, recently made his mark at the Standard Hotel, Downtown LA.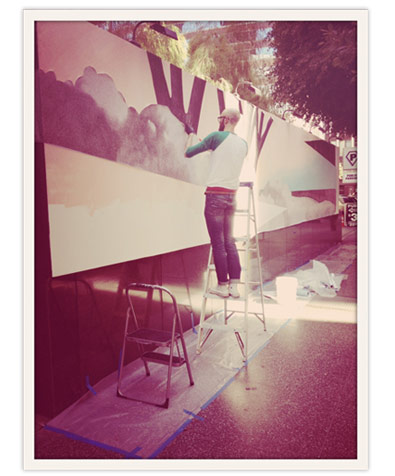 This pairing of art and technology suits the artist, a self-professed "big science geek" who finds inspiration in scientific articles, neighborhood walks with his dog, and time spent in nature. "One of the reasons I make art is to explain ideas that language really can't convey. I like the limitlessness of art."

Art.com is honored to offer an exclusive limited-edition print of Mario Wagner's living collage.
SHOP MARIO WAGNER

The boutique hotel chain's second Los Angeles location features a giant 40-foot wall facing 6th Avenue, where up-and-coming artists are regularly invited to create site-specific works. It's an ever-changing outdoor exhibition space: each artist's mural has a lifespan of about three months before it's painted over and replaced with a new piece.

Mario's mural at the Standard incorporated trademark elements of his style like muted colors and clean architectural forms. Trees and clouds referenced his love of nature to "create an image that transports feeling."

After producing parts of the mural in his studio in Berkeley and on-site in LA, Mario hand-painted the background. He then attached huge printed cutouts to the wall with super-strength wallpaper paste for a textured and layered effect. "I basically go on auto-pilot when I'm really focused on a project," he says. "It takes on a life of its own and I never really know where it's going."

Visitors were able to further immerse themselves in the finished mural using the Mario Wagner channel on Snaps!, a free mobile app for iPhone, iPad or Android. The app allowed users to take a photo in front of the mural, then layer on more of Mario's motifs. The entire experience of seeing Mario's work was transformed into what he describes as a "living collage." You can also use the Snaps! app to create your own Mario Wagner-inspired image any time.


"One of the reasons I
make art is to explain
ideas that language
really can't convey."
#livingcollage
#thestandardla
#artdotcom
#snapsapp
#mariowagner