Custom frame the art and photos
you already own through the mail.
Free Shipping
Fast Service
Simple, Affordable Pricing

Choose a frame & customize
Browse frame styles and mats, and use our visualization tool to find a look you love.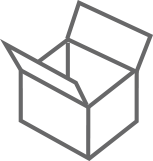 SEND IN YOUR
ART OR PHOTO
Once you've placed your order, we'll send you prepaid packaging for shipping your artwork.

ENJOY YOUR
READY-TO-HANG PIECE
Once we've received your art, we'll get to work. It'll take 3-5 days to complete and ship to most U.S. locations.
PEEK INSIDE OUR CUSTOM FRAME SHOP
Pricing Table
| Sizes | Frame Price |
| --- | --- |
| 5" x 7" | $59 |
| Up to 9" x 12" | $79 |
| Up to 16" x 20" | $99 |
| Up to 24" x 36" | $139 |
| Up to 32" x 40" * | $189 |
Prices above include cost of shipping. Frame Your Art items do not qualify for site promotions.
*Not available on canvas prints.
FAQ
Can I send in photos too, or just art?

Yes, you can send in photos too. We'll frame art, photos and unstretched canvas. If you send us unstretched canvas, we'll stretch it and frame it for you.

How many frame options are available?

Choose from our most popular frame styles and matboards. Use our handy visualization tool to find the right frame and mat for your art.

How long will it take you to frame my art?

Once we receive your artwork or photo, it will take us a few days to custom frame it and ship it back. You'll be enjoying your new piece in no time!

How do I send in my artwork?

Once you've placed your order, we'll send you prepaid packaging for shipping your artwork. You'll send us your art to frame, then we'll frame it right here in the U.S. and send it back within 3-5 business days via FedEx, our trusted shipping partner. We pay for shipping both ways so it's of no cost to you.

Can I apply sitewide discounts to Frame Your Art orders?

Since the Frame Your Art service already includes free standard shipping both ways and everyday low pricing, we do not allow additional discounts.

What type of glass do you use?

For smaller pieces (under 16" x 20" in size), we use UV glass, which will protect your art from 99% of harmful UV light. For larger pieces (16" x 20" and above), we use lightweight and shatterproof UV acrylic glazing. This will also protect your piece from 99% of harmful UV light.

What type of matboard do you use when you frame art?

Our alpha-cellulose conservation matboards are made of 100% lignin-free, acid-free materials for maximum artwork protection. In fact, all of the materials we use are of archival quality, ensuring your artwork retains its value and stays protected for well over 100 years.

Why is your by-mail art framing service better than going to a framing shop in person?

You never have to leave home to do it, we're faster than small frame shops and we have more than a decade of experience in art and picture framing for satisfied customers worldwide.

Plus, when you take your art to a traditional frame shop, you never know what to expect or how much you'll end up spending on frames for artwork. Our prices are affordable and easy to understand. We put it all out there from the get-go. View our simple pricing table for details.