Keith Haring Animals
(21 Items)
subjects
Animals
art styles
product types
sizes
Mini

Small

Medium

Large

Oversized

Giant
shapes
Portrait

Landscape

Square

Panoramic

Slim
colors
prices
Less than $25

$25 - $75

$75 - $150

More than $150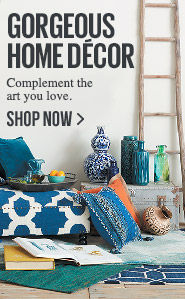 Haring moved to New York City at the age of 19 and discovered the thriving alternative art world of the downtown streets, subways and nightclubs. He soon became one of the best-known artists responding to the urban culture of the 1980s - utilizing a variety of media in order to communicate essential themes such as birth, death, love and war to amass audience. Although his career was cut short, his imagery has become a universally recognized visual language of the 20th century.
Ship Time
Ship time indicates the typical number of business days it takes for your item(s) to leave our facilities but does not include transit time from our facilities to the final destination.
Orders that contain multiple items with different ship times will be shipped out based on the item with the longest ship time.
Please note: Ship time is determined based on the method of payment chosen.
This item cannot be framed