Print your photos to canvas and create a personalized gallery wall.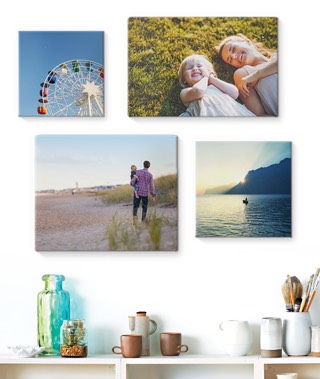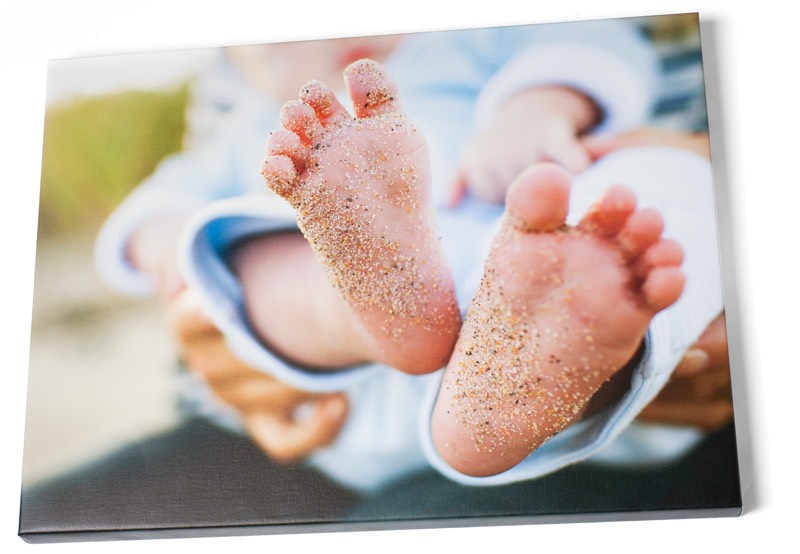 TOTALLY UNIQUE
What makes our canvas prints so unique?
Artist-grade cotton gives each piece exceptional depth and dimension. Our custom printing process creates gorgeous canvas wall art that is expertly stretched over 1½" wooden support bars and protected with a UV-coated finish.
CREATE MY CANVAS
VIEW SIZES & PRICES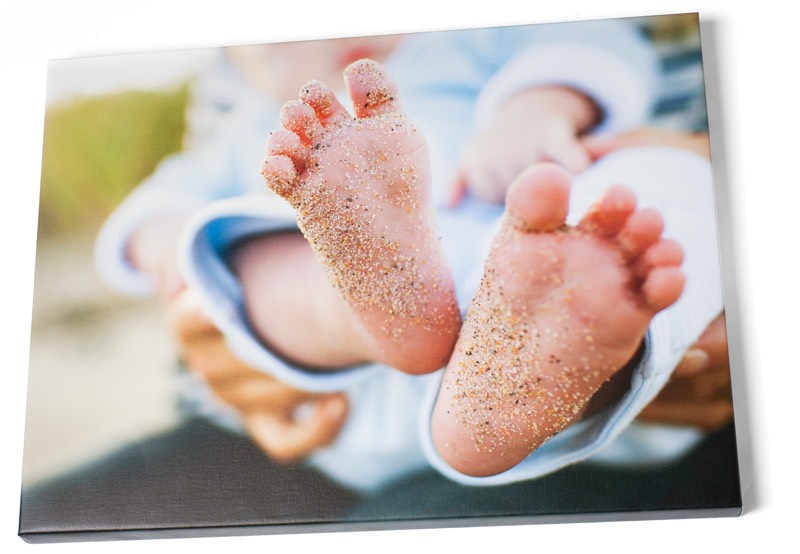 CREATE NOW
VIEW SIZES & PRICES
TWO CANVAS WRAP STYLES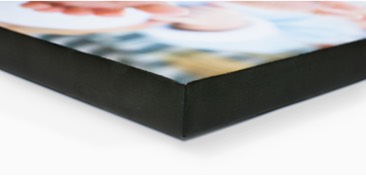 MUSEUM WRAP
Your custom canvas print is detailed with hand-painted black edges for a dramatic, stop-in-your-tracks look.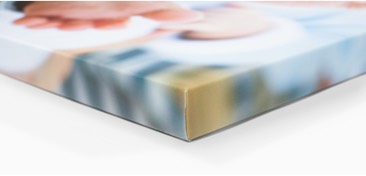 GALLERY WRAP
Your canvas photo is extended to cover the edges of the canvas for a look that's both natural and artistic.
CANVAS PRINT TECHNICAL SPECS
Stretched on 1½" wooden support bars
Protected with a UV-coated finish
Light-weight design for easy handling and hanging
20 sizes available from 8"×10" to 36"×54"
CREATE MY CANVAS
CREATE NOW
QUICK TIPS
For the best quality artwork, when taking your pictures, use the highest resolution possible. The higher the resolution, the larger you can print your image without distortion. Don't worry: If the resolution is too low, we'll let you know.
A black and white image will add modern drama to your room. To really make the image pop, choose a canvas museum wrap or a black frame and a white mat. The black frame creates a strong contrast while also complimenting the gray tones of your image.
Ever wonder what causes red eyes in photos? Basically, the light from a flash is being reflected from the back of the eyeball! The good news is that most modern cameras have a quick setting to reduce red eye.
Think you only use a flash in the dark? Guess again. When photographing in bright sunlight, you can turn on the flash of your camera to reduce the harshness of the shadows.
As you decide where to hang your photo artwork, keep in mind that the optimum viewing distance is about twice the diagonal length of the art.
Want to capture your subject in mid-motion like the pros do? Simply use a higher shutter speed and a higher ISO setting to freeze the motion. A higher ISO setting is also ideal for dimmer conditions, like cloudy days or indoor shots.
100% SATISFACTION GUARANTEED
If for any reason you are not completely satisfied with your purchase, you may return it within 30 days of receipt and receive a free replacement or a full refund. We are committed to quality products and your satisfaction is 100% guaranteed.
PRICING & FAQ
Photos to Art is an affordable way to create easy canvas prints. Have questions about the process, or about pricing? Check out our Frequently Asked Questions.
SEE NOW
OTHER CUSTOMIZED PRODUCT TYPES