Cultural Art
Never lose touch with your roots or embrace a new culture with world art. Our collection will bring you closer to traditions, cultural, and even historical moments worldwide. Explore bohemian, Scandinavian, to tropical art without leaving your couch.
Norman Rockwell, Monica Stewart, Frida Kahlo, Jean -Michel Basquiat are renowned for capturing culture with their art. Elevate your living space with our world culture masterpieces customized in our professionally hand-stretched canvas.
Sports-Based Art
Here's a great idea to make game day even more exciting. Try our impressive sports art collection and give your favorite team a roaring shout out. Explore from vintage prints of your favorite players to photographic vignettes of glorious sporting moments. Whatever piece of art you choose for your gaming cave or viewing nook, get it wall-ready. Style your masterpieces in over 1000 ways with our framing customizer.
Our popular sports art pieces include Muhammad Ali's graphic portrait by Cristian Mielu, Four Sporting Boys by Norman Rockwell.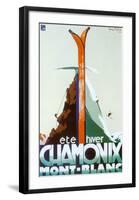 ---