This fine art print has been embellished with silver ink. A member of the versatile family of art prints, this highquality reproduction represents the best of both worlds: quality and affordability. Art prints are created on paper similar to that of a postcard or greeting card using a digital or offset lithography press.
Animal Art
Keep your furry and feathery friends close, whether they are a galloping stallion or a dog taking a selfie. Our gallery is here to turn empty walls into a cute and quirky display of animal art.
Psst! Did you know chimpanzees, elephants, and dolphins are some of the most intelligent mammals out there?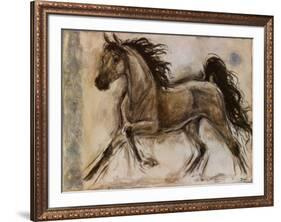 ---