This gicle print delivers a vivid image with maximum color accuracy and exceptional resolution. The standard for museums and galleries around the world, gicle is a printing process where millions of ink droplets are sprayed onto highquality paper. With the great degree of detail and smooth transitions of color gradients, gicle prints appear much more realistic than other reproduction prints. The highquality paper is acid free with a smooth surface.
Animal Art
Keep your furry and feathery friends close, whether they are a galloping stallion or a dog taking a selfie. Our gallery is here to turn empty walls into a cute and quirky display of animal art.
Psst! Did you know chimpanzees, elephants, and dolphins are some of the most intelligent mammals out there?
Sports-Based Art
Here's a great idea to make game day even more exciting. Try our impressive sports art collection and give your favorite team a roaring shout out. Explore from vintage prints of your favorite players to photographic vignettes of glorious sporting moments. Whatever piece of art you choose for your gaming cave or viewing nook, get it wall-ready. Style your masterpieces in over 1000 ways with our framing customizer.
Our popular sports art pieces include Muhammad Ali's graphic portrait by Cristian Mielu, Four Sporting Boys by Norman Rockwell.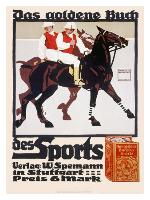 ---