Botanical Art
Craving Daffodils in the fall, or Snowdrops in the spring? We got you. Grow a fantastical garden of your favorite blooms all year long with our gorgeous botanical art. From sublime collages to vintage illustration, our collection of botanicals become wall-ready in our handcrafted frames.
Before photography became a thing, illustrations of plants, flowers were the only way of recording, identifying the various kinds of plant species in the world. Pierre-Joseph Redouté, Maria Sibylla Merian, Annie Pratt are some of the most prolific botanical artists of the past.
Travel Art
Art is the best way of seeing the world when travel isn't possible. Explore our curation of travel art for a trip around the globe. See from tourist favorites landmarks–the Eiffel tower– to hidden gems like the breathtaking landscapes of Yosemite National Park.
Whether you find a cozy reminder of home, your dream destinations, or even cool maps of the world, our handcrafted frames will give it the perfect finishing touch.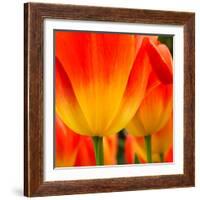 ---