Hand printed on a heavy 140 lb matte paper, and signed by the artist. Also known as silk screening, serigraphy is a process by which multiple layers of ink are manually pressed through fine screens, resulting in an art print that resembles a painting on paper.
Transportation Art
Partake in a sailing regatta or feel the wind in your hair cruising in a 'Vette. Go places without leaving home. Give wings to self-expression with our transportation art collection.
Pick the perfect ride for your walls from mega jets, cool kayaks to vintage race cars. Get them wall-ready and fabulous in our handcrafted frames, starting at $59. Famous works of art from this collection include Monet's Sailboat, Sleep Balloon by Nancy Tillman. Vapor Helicopter by Banksy.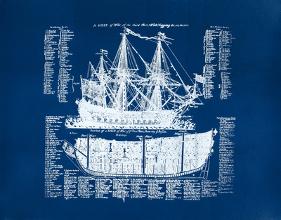 ---