This image comes from the historical archives of LIFE Magazine.
People Art
If you could have dinner with someone famous, who would you choose? A social justice icon, a movie star, or a celebrated artist. Whomever you choose, our extensive people art collection will bring them at just a click! So, get ready to create an inspired space with the ones that encourage you.
People art is any photograph, painting that's an artistic or true-to-life representation of people or groups. Our most popular people art include an exclusive illustration of Ruth Bader Ginsburg, black and white portraits of Frida Kahlo, and Elvis Presley, amongst many others.
Food Art
Give your walls something craveable with mouth-watering food art. Explore world cuisine with delectable spreads painted by Dutch masters, scenes from wine country, or celebrate your love for fast food with pop art. These masterpieces are great as a main course or pair well with other works of art.
Cuisine art captures food, the culinary process, or any location known for a particular cuisine through a painting or photograph. Andy Warhol, Jennifer Garant, Paul Cezane, Ursula Abresch are some of the artists we love for their take on cuisine art.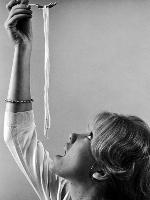 ---