Movies Art
We can't get enough of the cinema, either! Set the scene of your living room to the tune of a cult classic. Or bring home the magic of going to the movies, with vintage film posters. Whether you have a thing for comedy or thrillers, our movie art collection will help take your fandom to the next level.
Audrey Hepburn's Breakfast At Tiffany's, Top Gun, and Sidney Poitier's vanity shots are some of our bestselling art, among many others. Get them wall-ready in our handcrafted frames. Need ideas on creating the perfect gallery wall for your movie nook or viewing den? Try our free creative advice.
Motivational Art
Frame your mantra on your gallery wall. Our motivational art collection is the feel-good pep-talk made for young and young-at-heart. Choose from inspiring affirmations, encouraging illustrations, and lots more!
Make a near and dear one's day or refresh your little's learning space with these inspiring masterpieces. Leah Flores, Lamai McCarten, Brett Wilson are the artists behind some of our best-selling motivational art.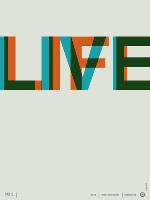 ---