Medieval urine wheel. Labelled in Latin, this 15th century diagram shows some of the possible colours of urine (outer edge of circle) to help doctors diagnose urinerelated diseases. Artwork from Fasciculus Medicinae, a collection of medieval medical manuscripts, published in Europe, that date from 1491.
Travel Art
Art is the best way of seeing the world when travel isn't possible. Explore our curation of travel art for a trip around the globe. See from tourist favorites landmarks–the Eiffel tower– to hidden gems like the breathtaking landscapes of Yosemite National Park.
Whether you find a cozy reminder of home, your dream destinations, or even cool maps of the world, our handcrafted frames will give it the perfect finishing touch.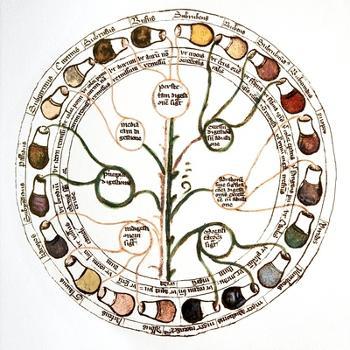 ---