People Art
If you could have dinner with someone famous, who would you choose? A social justice icon, a movie star, or a celebrated artist. Whomever you choose, our extensive people art collection will bring them at just a click! So, get ready to create an inspired space with the ones that encourage you.
People art is any photograph, painting that's an artistic or true-to-life representation of people or groups. Our most popular people art include an exclusive illustration of Ruth Bader Ginsburg, black and white portraits of Frida Kahlo, and Elvis Presley, amongst many others.
Transportation Art
Partake in a sailing regatta or feel the wind in your hair cruising in a 'Vette. Go places without leaving home. Give wings to self-expression with our transportation art collection.
Pick the perfect ride for your walls from mega jets, cool kayaks to vintage race cars. Get them wall-ready and fabulous in our handcrafted frames, starting at $59. Famous works of art from this collection include Monet's Sailboat, Sleep Balloon by Nancy Tillman. Vapor Helicopter by Banksy.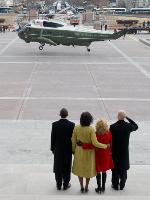 ---