Transportation Art
Partake in a sailing regatta or feel the wind in your hair cruising in a 'Vette. Go places without leaving home. Give wings to self-expression with our transportation art collection.
Pick the perfect ride for your walls from mega jets, cool kayaks to vintage race cars. Get them wall-ready and fabulous in our handcrafted frames, starting at $59. Famous works of art from this collection include Monet's Sailboat, Sleep Balloon by Nancy Tillman. Vapor Helicopter by Banksy.
Motivational Art
Frame your mantra on your gallery wall. Our motivational art collection is the feel-good pep-talk made for young and young-at-heart. Choose from inspiring affirmations, encouraging illustrations, and lots more!
Make a near and dear one's day or refresh your little's learning space with these inspiring masterpieces. Leah Flores, Lamai McCarten, Brett Wilson are the artists behind some of our best-selling motivational art.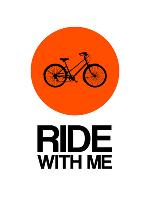 ---