A Mermaid Found in the collection of Royal Academy of Arts London
Figurative Art
Think reality delights? You bet your walls do too. So, why not introduce them to our collection of figurative art. Make acquaintance with inspiring muses of famous masters or get a glimpse of pop culture icons caught on camera. Any masterpieces you choose will give your space a unique story to share in our handcrafted frames.
This genre of art involves a realistic depiction of living as well as inanimate objects. Artists like Jean Michel Basquiat, Norman Rockwell, and Banksy are renowned for giving a platform to cultural commentary and human experiences through their art.
Travel Art
Art is the best way of seeing the world when travel isn't possible. Explore our curation of travel art for a trip around the globe. See from tourist favorites landmarks–the Eiffel tower– to hidden gems like the breathtaking landscapes of Yosemite National Park.
Whether you find a cozy reminder of home, your dream destinations, or even cool maps of the world, our handcrafted frames will give it the perfect finishing touch.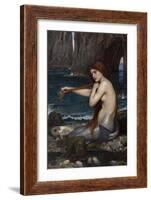 ---