Transportation Art
Partake in a sailing regatta or feel the wind in your hair cruising in a 'Vette. Go places without leaving home. Give wings to self-expression with our transportation art collection.
Pick the perfect ride for your walls from mega jets, cool kayaks to vintage race cars. Get them wall-ready and fabulous in our handcrafted frames, starting at $59. Famous works of art from this collection include Monet's Sailboat, Sleep Balloon by Nancy Tillman. Vapor Helicopter by Banksy.
Travel Art
Art is the best way of seeing the world when travel isn't possible. Explore our curation of travel art for a trip around the globe. See from tourist favorites landmarks–the Eiffel tower– to hidden gems like the breathtaking landscapes of Yosemite National Park.
Whether you find a cozy reminder of home, your dream destinations, or even cool maps of the world, our handcrafted frames will give it the perfect finishing touch.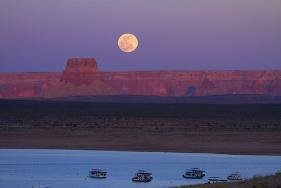 ---