Palermo Cathedral, Sicily, Italy. Construction of Palermos cathedral began in 1184 but continued for many centuries, resulting in a building with elements in a bewildering mixture of architectural styles. The cathedral contains the tombs of the kings of Sicily.
Travel Art
Art is the best way of seeing the world when travel isn't possible. Explore our curation of travel art for a trip around the globe. See from tourist favorites landmarks–the Eiffel tower– to hidden gems like the breathtaking landscapes of Yosemite National Park.
Whether you find a cozy reminder of home, your dream destinations, or even cool maps of the world, our handcrafted frames will give it the perfect finishing touch.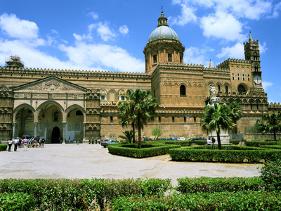 ---