Movies Art
We can't get enough of the cinema, either! Set the scene of your living room to the tune of a cult classic. Or bring home the magic of going to the movies, with vintage film posters. Whether you have a thing for comedy or thrillers, our movie art collection will help take your fandom to the next level.
Audrey Hepburn's Breakfast At Tiffany's, Top Gun, and Sidney Poitier's vanity shots are some of our bestselling art, among many others. Get them wall-ready in our handcrafted frames. Need ideas on creating the perfect gallery wall for your movie nook or viewing den? Try our free creative advice.
Musical Art
Live your best life to the beats of your favorite song even when there's no music playing. Our music art collection will show you how! Choose from abstract masterpieces inspired by jazz, or relive the thrill of dancing at your favorite concert with portraits of rock stars.
Art, like music, helps express emotion. Explore our collection to express yourself through your musical art taste. Day Tripper by Peter Adderley, a portrait of Fleetwood Mac, and a vibrant Prince illustration is some of our staff's hot favorites.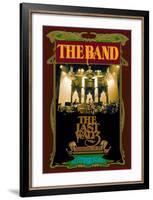 ---