Botanical Art
Craving Daffodils in the fall, or Snowdrops in the spring? We got you. Grow a fantastical garden of your favorite blooms all year long with our gorgeous botanical art. From sublime collages to vintage illustration, our collection of botanicals become wall-ready in our handcrafted frames.
Before photography became a thing, illustrations of plants, flowers were the only way of recording, identifying the various kinds of plant species in the world. Pierre-Joseph Redouté, Maria Sibylla Merian, Annie Pratt are some of the most prolific botanical artists of the past.
Food Art
Give your walls something craveable with mouth-watering food art. Explore world cuisine with delectable spreads painted by Dutch masters, scenes from wine country, or celebrate your love for fast food with pop art. These masterpieces are great as a main course or pair well with other works of art.
Cuisine art captures food, the culinary process, or any location known for a particular cuisine through a painting or photograph. Andy Warhol, Jennifer Garant, Paul Cezane, Ursula Abresch are some of the artists we love for their take on cuisine art.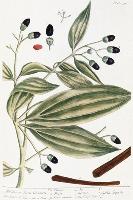 ---