Tulips II by Jill Deveraux
Abstract Art
Curious to try something new? Why not learn the language of colors? Our collection of abstract art will introduce you to intriguing concepts and emotions evoked by brushstrokes, shapes, and composition of art. A genre of modernism, abstract art, was founded by Wassily Kadinsky. It represents objects and ideas in an interpretive way.
Other famous abstract artists include Piet Mondrian, Joan Miro, and Jackson Pollock. See their work come alive with the painterly quality of our museum-grade canvas.
Botanical Art
Craving Daffodils in the fall, or Snowdrops in the spring? We got you. Grow a fantastical garden of your favorite blooms all year long with our gorgeous botanical art. From sublime collages to vintage illustration, our collection of botanicals become wall-ready in our handcrafted frames.
Before photography became a thing, illustrations of plants, flowers were the only way of recording, identifying the various kinds of plant species in the world. Pierre-Joseph Redouté, Maria Sibylla Merian, Annie Pratt are some of the most prolific botanical artists of the past.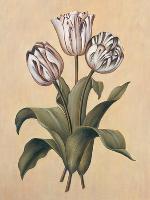 ---