Abstract Art
Curious to try something new? Why not learn the language of colors? Our collection of abstract art will introduce you to intriguing concepts and emotions evoked by brushstrokes, shapes, and composition of art. A genre of modernism, abstract art, was founded by Wassily Kadinsky. It represents objects and ideas in an interpretive way.
Other famous abstract artists include Piet Mondrian, Joan Miro, and Jackson Pollock. See their work come alive with the painterly quality of our museum-grade canvas.
Seasonal Art
Would you rather see fall colors all year long or spring landscapes? No matter what season you prefer, make it everlasting with our seasons' art collection. Explore from winter scenery to summery fruits and so much more! This collection will make you and your loved ones smile!
Make your favorite season art more vivid with our professionally hand-stretched canvas! Hyunah Kim, Vincent Van Gogh, Duy Hunh, Agnes Cecile have created some of our best-selling seasons art.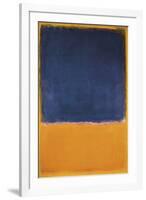 ---