Inspired by Franklin Delano Roosevelts 1941speech titled, "The Four Freedoms," Norman Rockwell expressed the strength of this message by creating his own series of paintings. Rockwell spent months perfecting each of the four masterpieces which would be published in 1943: Freedom of Speech, Freedom to Worship, Freedom from Want and Freedom from Fear. The Saturday Evening Post supported Rockwells efforts by commissioning four themed essays to accompany the prints. The Posts publication generated such a positive response during the turmoil of WWII that the U.S. Treasury Department launched The Four Freedoms War Bond Show, an exhibition tour dedicated to these paintings. "The Four Freedoms" series still represents some of Norman Rockwells most compelling work to date.
Figurative Art
Think reality delights? You bet your walls do too. So, why not introduce them to our collection of figurative art. Make acquaintance with inspiring muses of famous masters or get a glimpse of pop culture icons caught on camera. Any masterpieces you choose will give your space a unique story to share in our handcrafted frames.
This genre of art involves a realistic depiction of living as well as inanimate objects. Artists like Jean Michel Basquiat, Norman Rockwell, and Banksy are renowned for giving a platform to cultural commentary and human experiences through their art.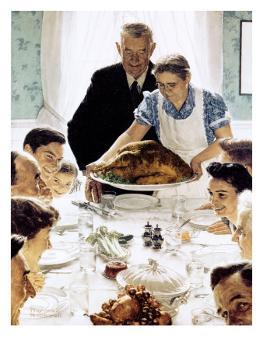 ---