Organic Minimalism: A Naturally Tranquil 2023 Wall Art Trend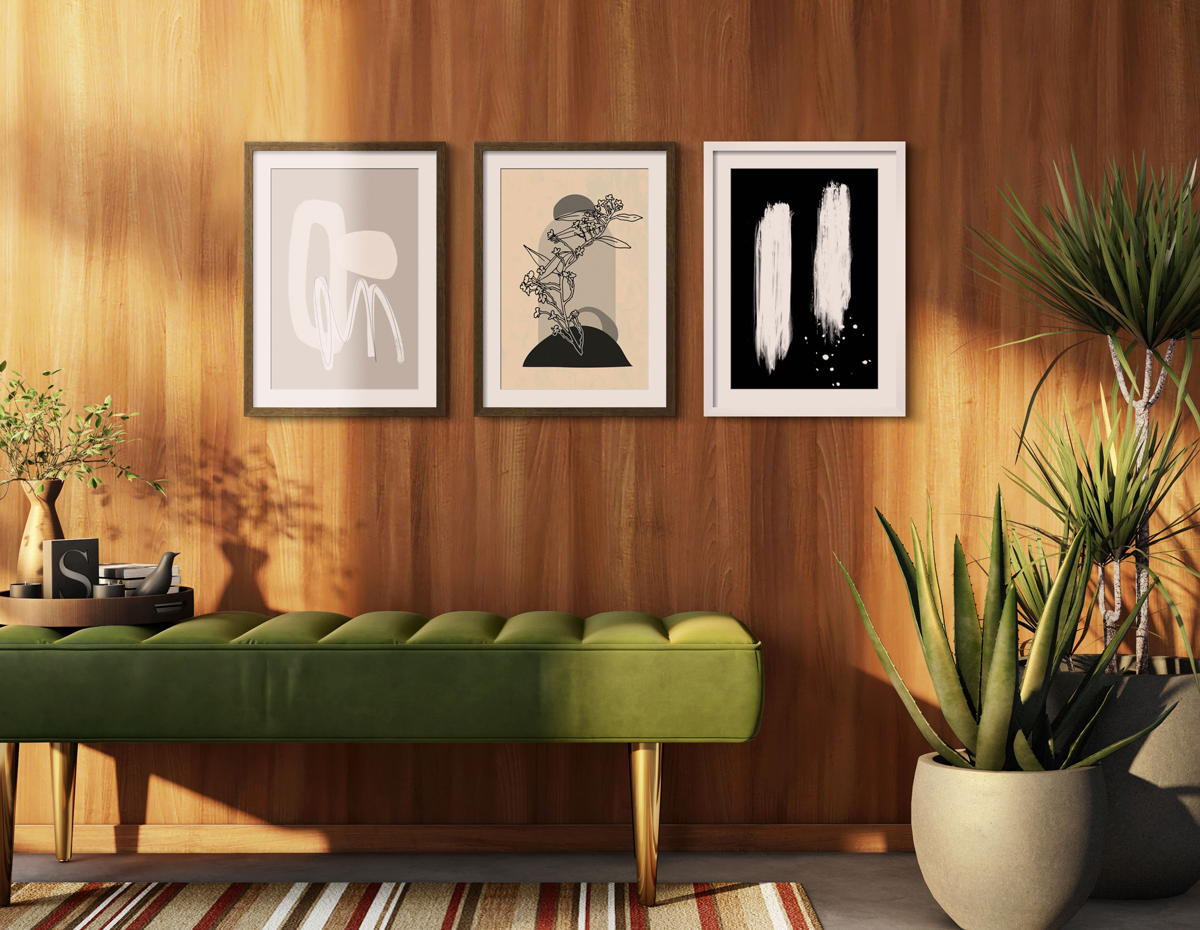 Using art to create restorative, chic settings that encourage reflection is a rising 2023 wall art trend. The organic minimalism trend is similar to earthy abstractions, but with its own unique twists.
Organic minimalism sees the artistry in imperfections. Nothing feels perfect or machine made. Pieces that embody this art trend are neutral in color, rich in texture, and full of organic and hand-drawn forms. Images are abstract feasts for the eyes, giving the gaze something to study and contemplate. Going deeper, we see that this wall art trend offers a welcome respite from eyes tired of constantly looking at screens. It encourages us to stop and interact with objects that visually connect us with the natural world.
SHOP THE ORGANIC MINIMALISM COLLECTION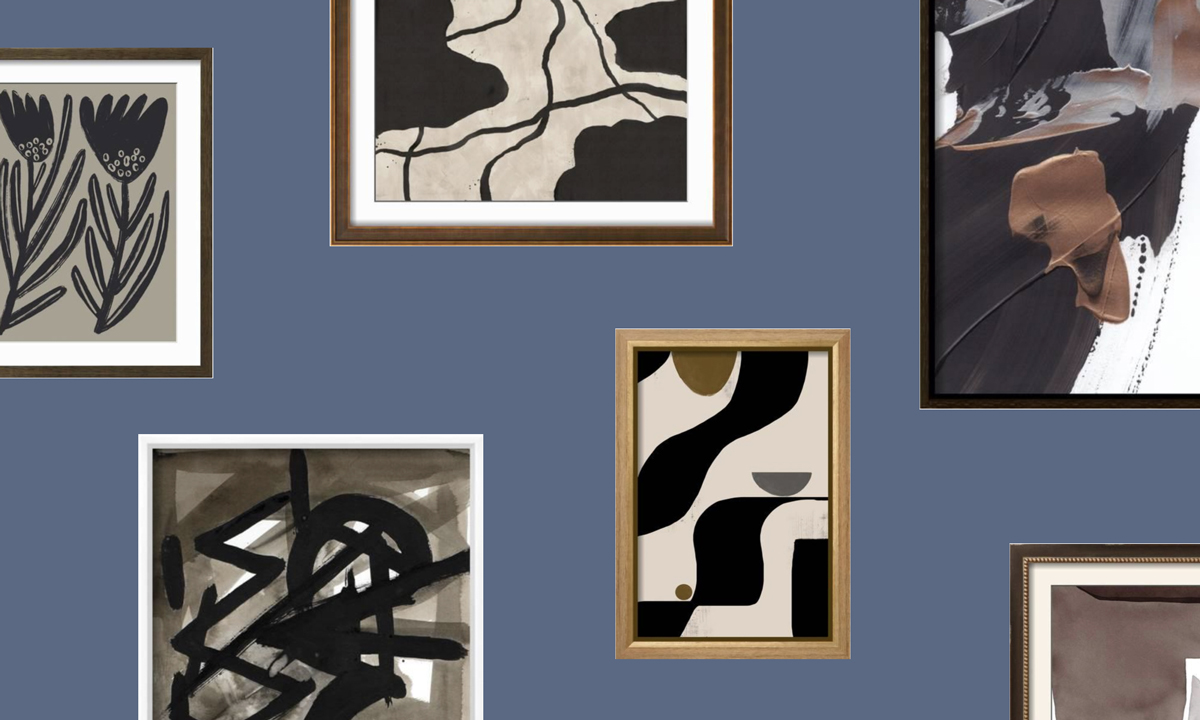 Design Recipe: What defines the organic minimalism trend?
A grounding design trend, organic minimalism uses a deeply soothing neutral color palette and is bursting with organic shapes. This is combined with a minimalist point of view, which strips away any extra frills or details, leaving only the most beautiful essentials. Here are key elements of this 2023 art trend.
Neutral Territory:
Shades of neutrals and grays give the organic minimalism palette a warm, sun-bleached stone vibe. Art pieces are created using soft grays, creams, light browns, and parchment yellow punctuated by pops of black that bring energy and contrast.
Hand-Made Qualities:
Hand-rendered shapes and lines bring a sense of motion and intentional imperfection to these pieces. Look for flowing lines, organic shapes, undulating curves, and gestural strokes. Everything seems drawn by an unsteady human hand, giving the art its soul. You can almost sense the artist swiping paint across the canvas, imbuing the pieces with a sense of connection, which is what makes art meaningful.
A Feast for the Eyes:
Visual texture is another key ingredient in this art trend. Brushstrokes with uneven paint create layers of color that feel three dimensional. The abstract shapes are contemplative, you can search them for long periods of time and always find something new to explore. This gives the art a soothing effect, as imperfections and texture mimic our experience of the natural world.
Collection Highlights: Manifest Your Own Organic Minimalism Look
We've curated a collection of wall art inspired by this 2023 art trend so you can see the essential elements of organic minimalism at play. Here are four favorite pieces from the collection that beautifully represent the art trend. Explore and shop the full collection here!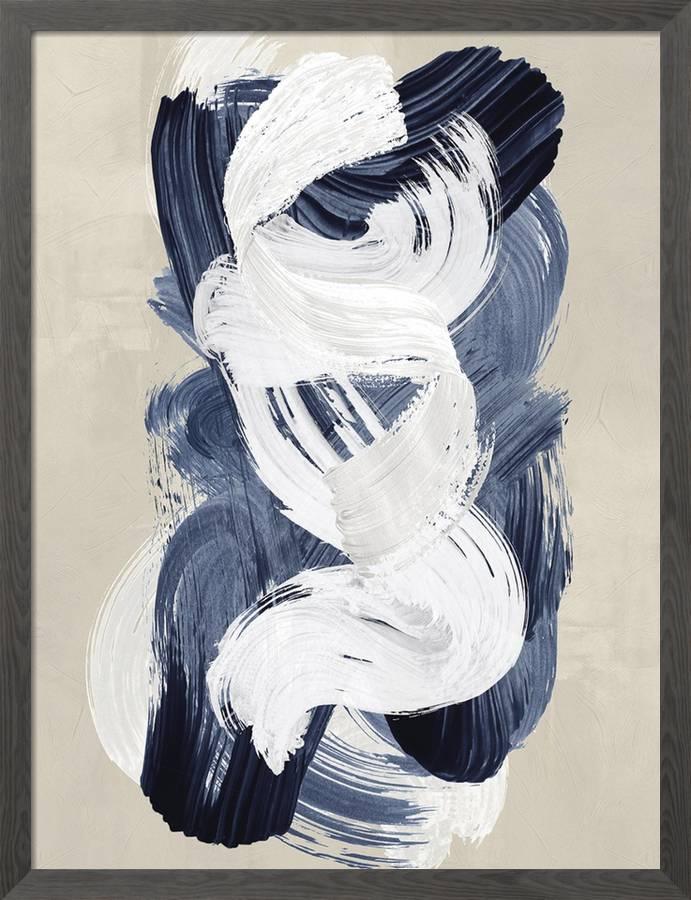 Naive Waves – Ebb, Paul Duncan
Shown as an art print in the Lancaster Gray Frame (no mat)
Layered brushstrokes give this perfectly imperfect abstract art piece a sense of chaotic, rhythmic motion. The bold, neutral colors invoke a churning sea with crashing waves, bringing elements of nature home. All combine to create the essence of the organic minimalism wall art trend.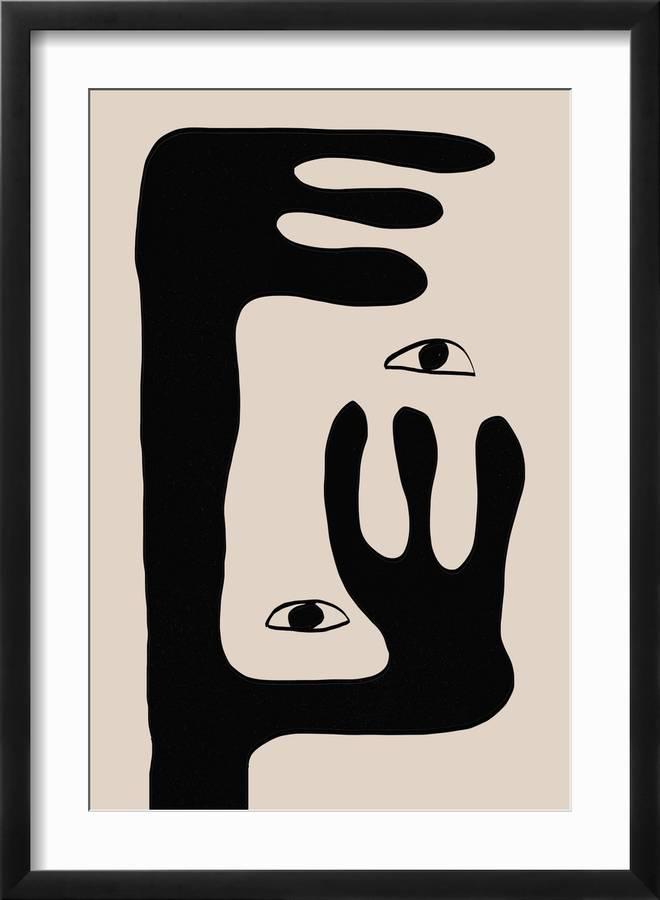 Abstract Face No. 2, The Miuus Studio
Shown as an art print in the Chelsea Black Frame
The organic shapes in this piece have a playful, hand-drawn look rendered in a simple, neutral palette. The abstract face offers a bit of surrealism and creates a sense of motion. One of our favorite things about this piece is that you can find new meanings and interpretations every time you look.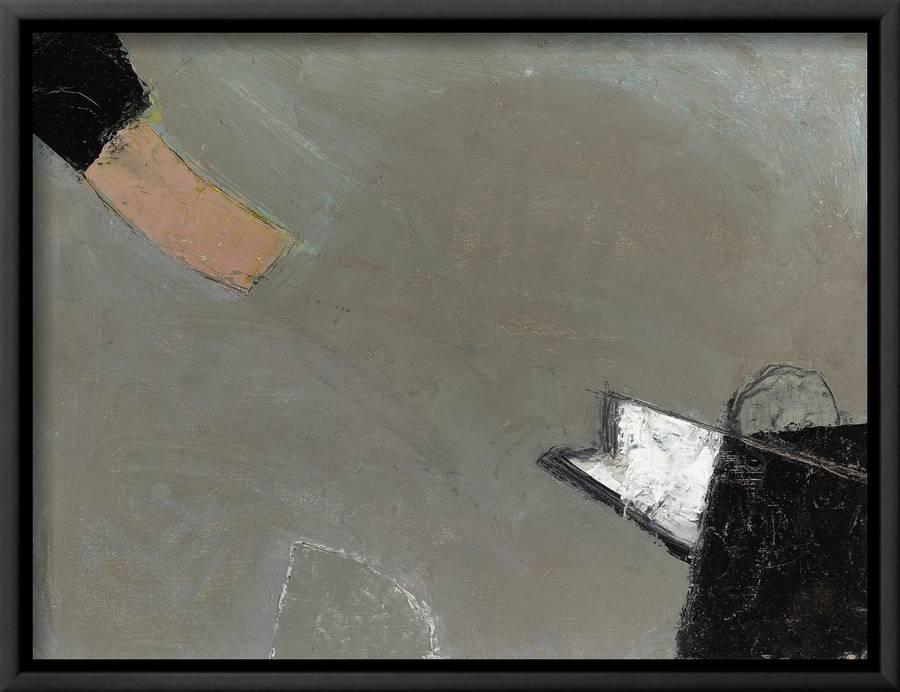 Untitled, C. 1958, Michael Canney
Shown as a framed canvas in the classic black frame
You can almost feel the rough surface of this layered image just with a glance. Its abstract shapes fall off the edges of the canvas, leaving an open, stone colored space for your gaze to rest. This non-objective painting is a feast for the eyes!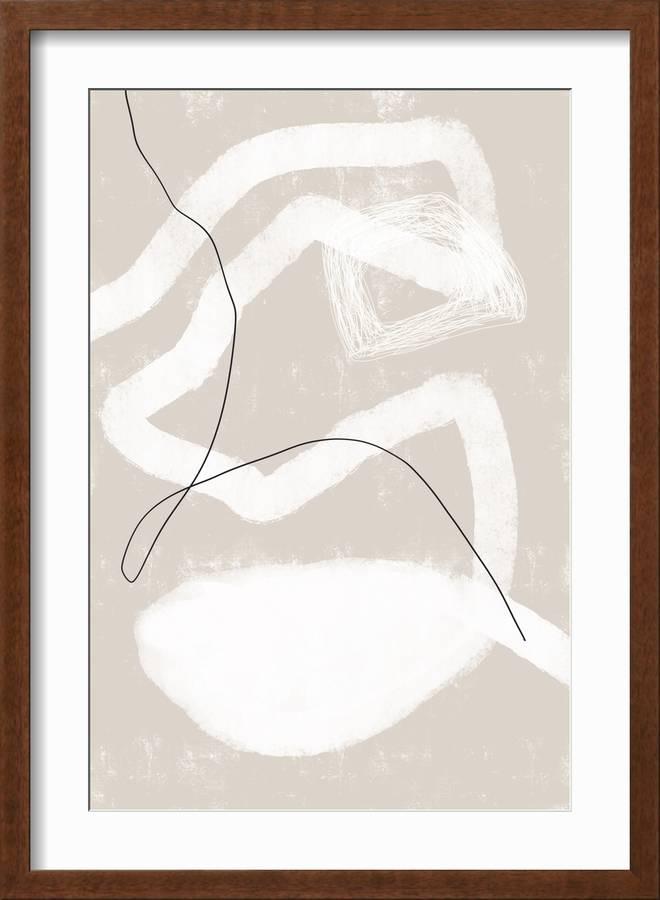 Safe Place
Shown as an art print in the Chelsea Espresso Frame
Soothing in its imperfections, your gaze can't help but trace the maze of layered, scribbled lines, which naturally creates a visual respite. Its rough, pulpy backdrop and soothing neutral color palette lend a tactile quality that is perfectly in line with organic minimalism.
Want to see more of the organic minimalism art trend and introduce its modern tranquility into your space? Shop the whole collection!