People Art
If you could have dinner with someone famous, who would you choose? A social justice icon, a movie star, or a celebrated artist. Whomever you choose, our extensive people art collection will bring them at just a click! So, get ready to create an inspired space with the ones that encourage you.
People art is any photograph, painting that's an artistic or true-to-life representation of people or groups. Our most popular people art include an exclusive illustration of Ruth Bader Ginsburg, black and white portraits of Frida Kahlo, and Elvis Presley, amongst many others.
Sports-Based Art
Here's a great idea to make game day even more exciting. Try our impressive sports art collection and give your favorite team a roaring shout out. Explore from vintage prints of your favorite players to photographic vignettes of glorious sporting moments. Whatever piece of art you choose for your gaming cave or viewing nook, get it wall-ready. Style your masterpieces in over 1000 ways with our framing customizer.
Our popular sports art pieces include Muhammad Ali's graphic portrait by Cristian Mielu, Four Sporting Boys by Norman Rockwell.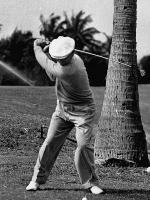 ---