Botanical Art
Craving Daffodils in the fall, or Snowdrops in the spring? We got you. Grow a fantastical garden of your favorite blooms all year long with our gorgeous botanical art. From sublime collages to vintage illustration, our collection of botanicals become wall-ready in our handcrafted frames.
Before photography became a thing, illustrations of plants, flowers were the only way of recording, identifying the various kinds of plant species in the world. Pierre-Joseph Redouté, Maria Sibylla Merian, Annie Pratt are some of the most prolific botanical artists of the past.
Motivational Art
Frame your mantra on your gallery wall. Our motivational art collection is the feel-good pep-talk made for young and young-at-heart. Choose from inspiring affirmations, encouraging illustrations, and lots more!
Make a near and dear one's day or refresh your little's learning space with these inspiring masterpieces. Leah Flores, Lamai McCarten, Brett Wilson are the artists behind some of our best-selling motivational art.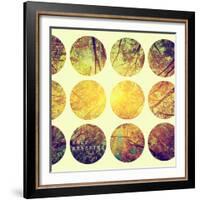 ---