Botanical Art
Craving Daffodils in the fall, or Snowdrops in the spring? We got you. Grow a fantastical garden of your favorite blooms all year long with our gorgeous botanical art. From sublime collages to vintage illustration, our collection of botanicals become wall-ready in our handcrafted frames.
Before photography became a thing, illustrations of plants, flowers were the only way of recording, identifying the various kinds of plant species in the world. Pierre-Joseph Redouté, Maria Sibylla Merian, Annie Pratt are some of the most prolific botanical artists of the past.
Figurative Art
Think reality delights? You bet your walls do too. So, why not introduce them to our collection of figurative art. Make acquaintance with inspiring muses of famous masters or get a glimpse of pop culture icons caught on camera. Any masterpieces you choose will give your space a unique story to share in our handcrafted frames.
This genre of art involves a realistic depiction of living as well as inanimate objects. Artists like Jean Michel Basquiat, Norman Rockwell, and Banksy are renowned for giving a platform to cultural commentary and human experiences through their art.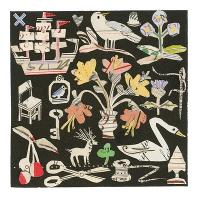 ---