Animal Art
Keep your furry and feathery friends close, whether they are a galloping stallion or a dog taking a selfie. Our gallery is here to turn empty walls into a cute and quirky display of animal art.
Psst! Did you know chimpanzees, elephants, and dolphins are some of the most intelligent mammals out there?
Botanical Art
Craving Daffodils in the fall, or Snowdrops in the spring? We got you. Grow a fantastical garden of your favorite blooms all year long with our gorgeous botanical art. From sublime collages to vintage illustration, our collection of botanicals become wall-ready in our handcrafted frames.
Before photography became a thing, illustrations of plants, flowers were the only way of recording, identifying the various kinds of plant species in the world. Pierre-Joseph Redouté, Maria Sibylla Merian, Annie Pratt are some of the most prolific botanical artists of the past.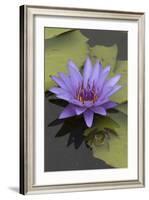 ---