Abstract Art
Curious to try something new? Why not learn the language of colors? Our collection of abstract art will introduce you to intriguing concepts and emotions evoked by brushstrokes, shapes, and composition of art. A genre of modernism, abstract art, was founded by Wassily Kadinsky. It represents objects and ideas in an interpretive way.
Other famous abstract artists include Piet Mondrian, Joan Miro, and Jackson Pollock. See their work come alive with the painterly quality of our museum-grade canvas.
Cultural Art
Never lose touch with your roots or embrace a new culture with world art. Our collection will bring you closer to traditions, cultural, and even historical moments worldwide. Explore bohemian, Scandinavian, to tropical art without leaving your couch.
Norman Rockwell, Monica Stewart, Frida Kahlo, Jean -Michel Basquiat are renowned for capturing culture with their art. Elevate your living space with our world culture masterpieces customized in our professionally hand-stretched canvas.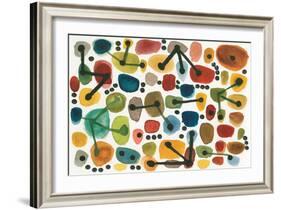 ---