This fine art lithographic print is produce on a mediumweight cover stock paper and coated with a silken finish that protects the inks and creates an elegant look. The paper is acidfree and certified by the Forest Stewardship Council, an organization that supports the growth of responsible forest management. The detailed proofing process and standarized printing plates of offset lithography ensure this print reproduction maintains vivid colors and faithfulness to the original work of art.
Scenic Art
Why settle for blank walls, when you can transform them into stunning vista points. Explore from imaginative scenic abstracts to sublime beach landscapes captured on camera. The possibilities are endless. The painterly quality of our canvas creates an almost life-like panorama, so you can enjoy your favorite scenery without leaving home.
Vincent Van Gogh's Starry Night is one of the most renowned scenic masterpieces. Other famous landscape artists and photographers include Georgia O'Keeffe, Ansel Adams, and Claude Monet.
Botanical Art
Craving Daffodils in the fall, or Snowdrops in the spring? We got you. Grow a fantastical garden of your favorite blooms all year long with our gorgeous botanical art. From sublime collages to vintage illustration, our collection of botanicals become wall-ready in our handcrafted frames.
Before photography became a thing, illustrations of plants, flowers were the only way of recording, identifying the various kinds of plant species in the world. Pierre-Joseph Redouté, Maria Sibylla Merian, Annie Pratt are some of the most prolific botanical artists of the past.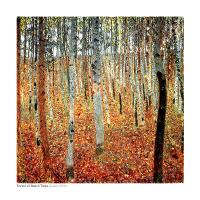 ---